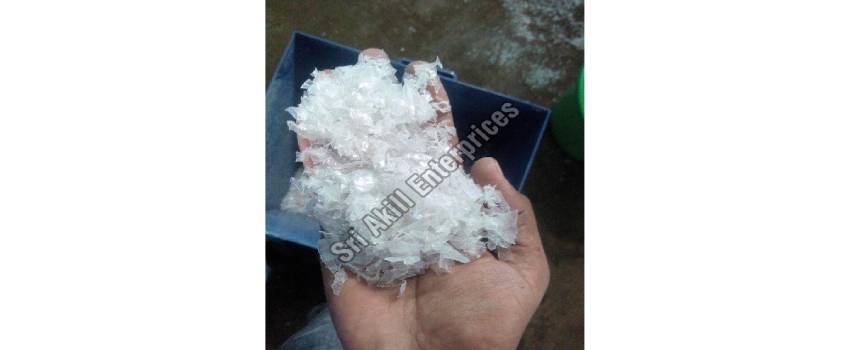 Today the entire world is trying and recycling materials to make new products. This makes the products sustainable and reduces pollution to a great level. The man-made fibre making companies are one step ahead and are using Transparent PET bottle grinding scrap to manufacture products like polyester that are of great use.
Along with this, it is also good for the environment as we make products from the old ones that are not in use.
The fashion industry uses a lot of recycled products and turns them into something extremely useful. The clothing industry is a heavy user of resources and also pollutes the environment in the same way.
With time this industry is also making a few changes in the way they work and are using recycled products for new products and goods. They are becoming eco-friendly and sustained. There are not many people who know the right methods to use PET bottle scraps to produce fibres of high quality.
The polyester that is made using recycled materials and products is called recycled polyester. The raw material that is used for the manufacturing of these products is the transparent PET bottle grinding scrap.
Advantages of Recycled Polyester
This type of polyester is extremely advantageous and helps solve plenty of problems. Some of the advantages that you can receive by using these are as follows:
• Unlike the other type of polyester that is available in the market today, recycled polyester is environmentally friendly and is great for the skin as well.
• The production of this fabric needs lots of water, fossil fuels and chemicals. This is the reason why recycled fabrics are better. It does not need many resources to produce recycled polyester compared to the original one.
• The recycled polyester is breathable and feels soft to the skin, unlike the other type that does not breathe and makes you hot and sweaty when worn.
These are some of the reasons why recycled polyester made with transparent PET bottle grinding scrap is so beneficial.
Polyethene or PET is used for making plastic bottles. This is a kind of polyester that is associated with the fabrics that are used for clothing and interiors. The fabric which is made using PET is stronger than the normal fabric that is available in the market.
Steps To Make Recycled Polyester
The steps that are involved in the production of recycled polyester are ad follows:
• The scraps are first heated and then passed through the spinneret that forms the yarn strings
• The PET bottles that are collected are sterilized and dried after that it is tuned into small chips
• The yarn that is made is then wound into spools