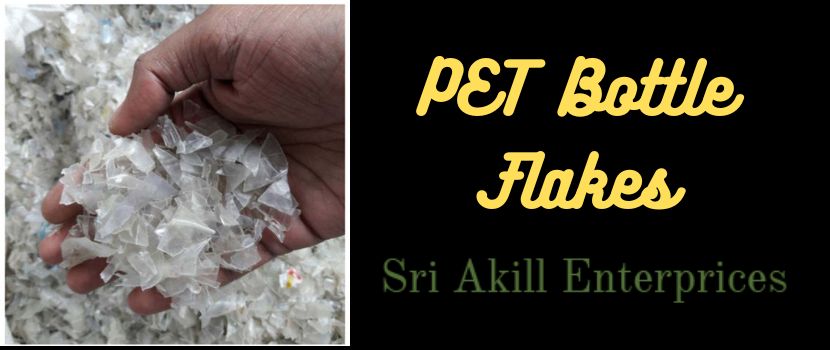 Recycling is becoming more and more popular as people become more conscious of sustainable waste management. We know the issues that plastic causes with the environment.
Because of this, it is necessary to enact stringent administrative rules to investigate different recycling methods.
This article explains the procedures involved in recycling and why you should seek a Recycled PET Bottle Flakes Supplier.
Recycling Process of PET Flakes
• Manual sorting:
Following separation into various pet bottle categories and grades, one divides the various coloured bottles for further processing. Be sure to remove all neck rings, labels, and caps from bottles. In addition to food particles, some bottles may contain adhesives and other debris from their previous use. In addition to cleaning and drying, they also disinfect to prevent contamination.
• Shredding:
Shredders help in continuing the processing of these plastic bottles. Shredders in this procedure transform plastic bottles into small membrane-like structures. So, throughout various industrial operations including moulding, cutting, and casting, shredders aid in the recovery of trash.
• Belt conveyor:
A belt conveyor processes the shredded PET. It facilitates the removal of undesirable dusty particles. For the qualities of the raw materials to be consistent, the belt conveyor method is crucial.
• Washing tank:
A belt conveyor transports PET materials into the washing tank. A caustic soda-NaOH solution removes impurities from membrane PET. The production of this product requires two types of washing.
Advantages
PET polymers have a high level of water resistance. Moreover, PET is water and organic materials impervious to chemicals. As a result, its ratio of power to mass is quite high. It is extremely translucent and available in a wide range of forms and colours. This gives designers a broad selection for creating eye-catching goods.
They support the preservation of raw materials in several sectors.
Recycling plastic into flakes will aid in lowering the amount of garbage left in landfills.
• are extremely beneficial to concrete production.
• are fantastic alternatives in the fibre sector.
• are useful in the furniture sector.
Disadvantages
According to the intended use, the fact that PET is not a sustainable material may be a drawback. Comparatively speaking, PET is less heat resistant than other plastics. The food and drinks in PET packages with a lengthy shelf life might degrade the flavour of the product. This happens as a consequence of the resins derived from PET oxidising.
Guide to obtaining an import permit for plastic garbage
Environment, forest, and climate change ministry licences are necessary to import plastic waste for recycling.
• To get a licence, one must first submit an application to the Director-General of Foreign Trade. They must consult the Ministry of Environment, Forestry, and Climate Change. They should also consult the Directorate of Chemicals & Petrochemicals.
• The applicant must be in possession of a recycling facility by the state or federal pollution control board.
• A pollution clearance certificate from the state or central pollution control board in conjunction with the capacity assessment certificate.
• A factory exporting certification.
• Also, a declaration certificate from the customs department certifying that the imported goods are free of harmful materials is necessary.
• Following that, they examine the samples and check for contamination.
• You will get a licence following the approval of the sample tests.
The market for PET flakes is continually expanding. PET flakes produce from PET bottle wastes by a number of steps. These bottles primarily wind up in landfills when their usefulness exhausts. It adds to the significant amount of garbage. One can reprocess PET bottles into flakes or chips in order to lessen this waste.