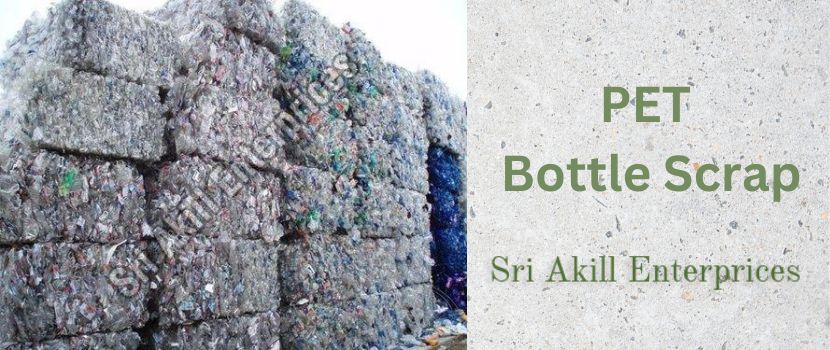 PET short for Polyethylene Terephthalate can be found everywhere around us. Jerseys, clothes, mattresses, certain furniture and even plates that we dine in are made of PET bottle scrap. Waste PET bottle scrap supplier will act as the mediator who buys the waste pet bottles from the local garbage collector, and transforms them into scraps, making them ready to be recycled.
Although the best plastics are the ones that are not even produced, if we must judge then PET bottle plastics are perhaps the most resourceful as they can be easily recycled and reused. Polyethylene Terephthalate is one of those unique but not so rare polymers that can be easily recycled to be brought back to its previous form. What does that mean?
It implies that the PET plastic used to prepare your favourite brand's beverage bottle can be recycled and reused to make another PET beverage bottle. This unique quality of the element makes it a go-to packaging solution for structure-to-structure needs as it bridges the recycling twist quite effortlessly.
In this piece, you will learn about the lifecycle of a PET plastic bottle and what happens after the Waste PET bottle scrap supplier obtains these waste plastic containers and after the bottles are discarded by the public.
Step 1: Get Accumulated in Kilos
As a consumer, you discard these bottles in garbage cans or roadside bins! These are then picked up by the local rag pickers from the roadside or the garbage dump. These bottles are accumulated in sacks and kilos as per kilo of these waste PET bottles earn the garbage collectors Rs. 14 to Rs. 15. Thus the rag pickers of the kabadiwalas trigger the entire process.
Step 2: The Waste Pet Bottles Are Sold to the Scrap Dealers
These waste products are now sold to the scrap dealers by the actors, who now segregate the bottles in piles while decapping the bottles. The role of the scrap dealers is to simply turn this free-flowing garbage into bales that can be easily transported from place to place.
These bales earn the scrap dealers an amount of around Rs. 30 or Rs. 31 per kilo. Thus they prepare the bales in a way that they can easily transport at least eight tons of waste in a single communication.
Step 3: Pet Bottles Become Pet Scraps
Once the Waste PET bottle scrap supplier obtains these bales of waste bottles, they convert them into scraps through fine machinery, making them ready to be shipped and recycled. If you are planning to purchase waste PET bottle scrap from suppliers for reusing them then you need to consider a few things as mentioned below:
The waste PET bottle scrap supplier is inspecting the elements methodically on various quality parameters.
They do not compromise on the quality of the scrap supplied
They have experienced distributors who are capable of fulfilling your order within stipulated timelines.
You must only consider buying PET bottle scrap from a supplier who holds the above points.