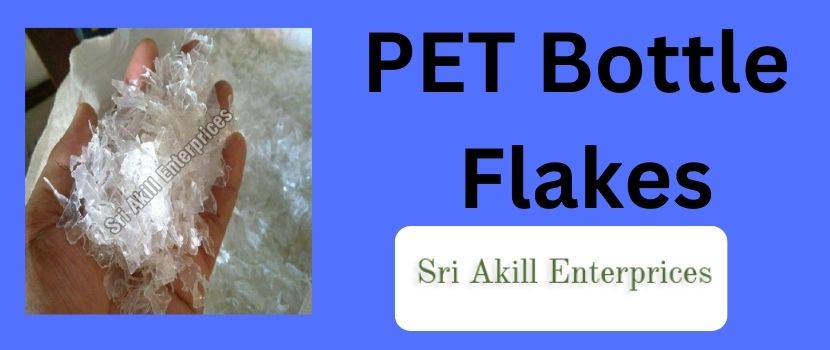 Plastic has long been a key component of a variety of sectors, including packaging, textiles, construction, electronics, transportation, and machinery. The popularity of plastic can be traced to its attributes as a lightweight, chemically stable material that can be moulded into a wide range of forms and sizes.
You can find plastic almost anywhere or you can get it from a Recycled PET Bottle Flakes Supplier. There are probably many plastic-made objects all around you, from chairs and bottles to containers, bags, phones, toiletries, and writing implements! Plastic is extremely common, which indicates that there is a lot of plastic that needs to be disposed of annually.
Instead of choosing to dispose of plastic in an unfriendly manner, we should concentrate on turning plastic garbage into useful items. This procedure, also known as plastic recycling, relieves pressure on the need to get virgin plastic material to produce new items. We can preserve resources and turn plastic garbage into useful, brand-new-looking items by recycling it.
Five Advantages of Recycling Plastic That You Should Be Conscious of:
● Reduces Load on Waste Disposal Systems -
A nation like India produces over 30 lakh tonnes of plastic trash annually. We can prevent plastic garbage from ending up in landfills through recycling. This needed thorough preparation using a network of digital recyclers and on-field recyclers. Setting up a reliable and comprehensive recycling process will take time, but the work is worthwhile.
● Quality of Work is Optimised -
Many robots used in manufacturing lines can now monitor human hand actions and then duplicate them more quickly thanks to advancements in robot programming tools. Because humans are unable to duplicate the accuracy, low mistake rate, and speed, the work's quality typically exceeds that of alternatives.
● Ecosystems are Less Polluted -
To make plastic, the oil must be burned, which produces a significant amount of greenhouse gases. Recycling plastic is a practical solution that lowers greenhouse gas emissions. Recycling plastic also lessens the chance that plastic debris may contaminate water or soil.
● New Meaning to Plastic Waste -
More precious than we could fathom is plastic garbage. We may have a good system in place soon to reward individuals or organisations who give up plastic for recycling. Users can better value their plastic garbage as a result.
● Strengthens the Economy -
It takes talent and effort to divert plastic waste effectively; it is not an easy process. There is much new employment opening up in the recycling industry as more recyclers establish their businesses throughout the world. And this has created unanticipated opportunities to stimulate economies.
● Offers A Lot of Innovation -
From apparel and drinkware to car components, producers make appealing and useful things out of recycled plastic. Many artists have used recycled plastic to produce stunning works of art. Recycling plastic offers unlimited opportunities for creativity, so have a look.
The lifestyle of the communities in which businesses operate has a significant influence. Businesses may make a significant influence on environmental conservation if they collaborate with internal and external stakeholders. This is to raise awareness of the benefits of recycling and reusing plastic from a Recycled PET Bottle Flakes Supplier.
Businesses throughout the globe might make great strides toward protecting our fragile environment if they included well-planned plans for plastic reuse and recycling in their waste management strategy. Reusing and recycling plastic, even in small amounts, can make a big difference in the environment's ability to survive.